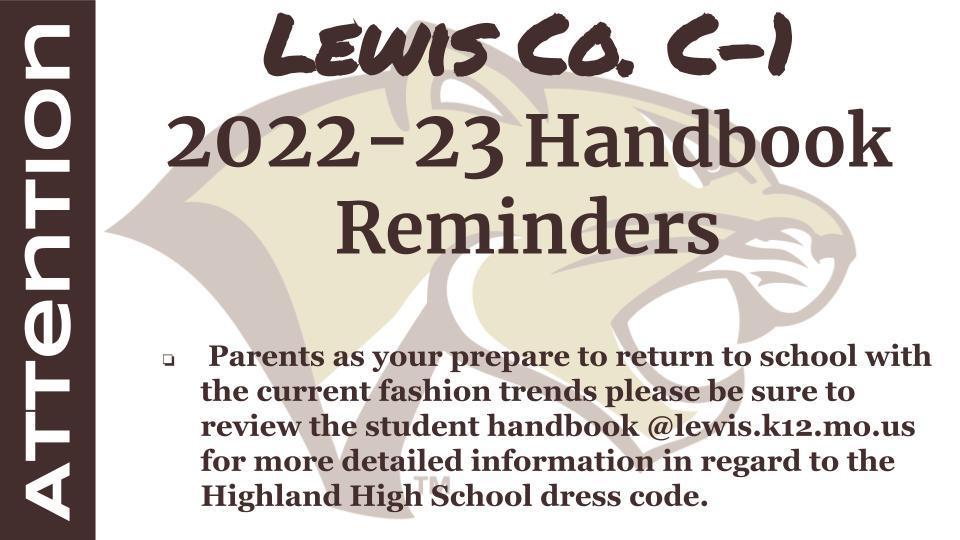 Highland Elementary teacher, Megan Carmody, has moved on to become a Semi-Finalist for the State Level Teacher of the Year award! Congratulations Megan and continued support from all of Cougar Nation - you are very deserving of this honor!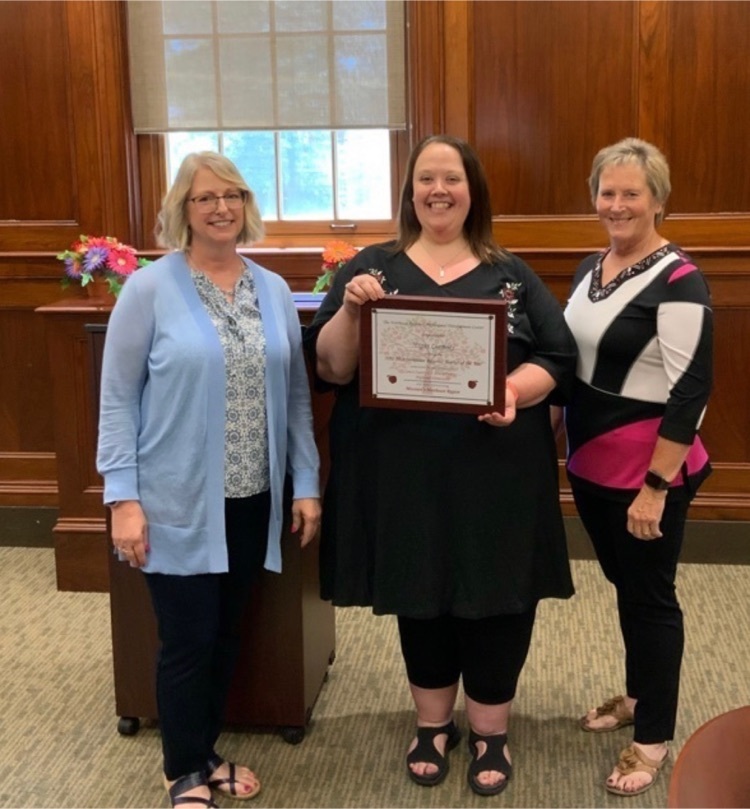 We always knew our Highland Elementary teachers were superheroes but now they have the capes to prove it! HES teachers were hard at work on Wednesday reviewing the components of our Positive Behavior Support program and getting ready to welcome our students back! #responsible #respectful #safe #moswpbs

The HES Library will have a used book sale during Meet the Teacher Night. Books may be purchased for 25 cents each or 5 books for $1.

The cell phone policy can be found at lewis.k12.mo.us in the Highland High School Handbook. For a quick summary please see the cell phone summary at the following link.
https://bit.ly/Cellphonesummary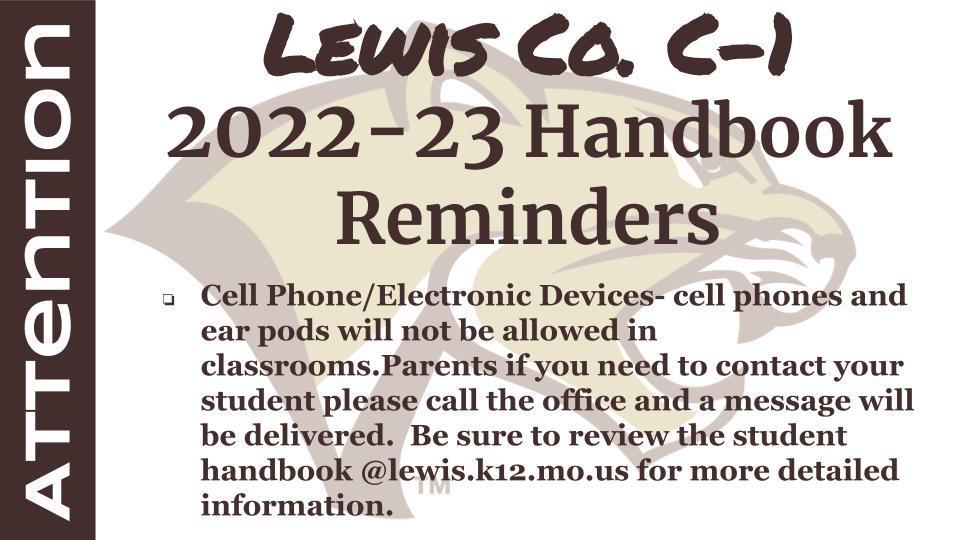 Drama Club Kickoff is coming soon! Don't forget to stop by the Drama Club table in the HES lobby during Meet the Teacher for more information about next week's exciting event! #cougarsonstage #stepintothespotlight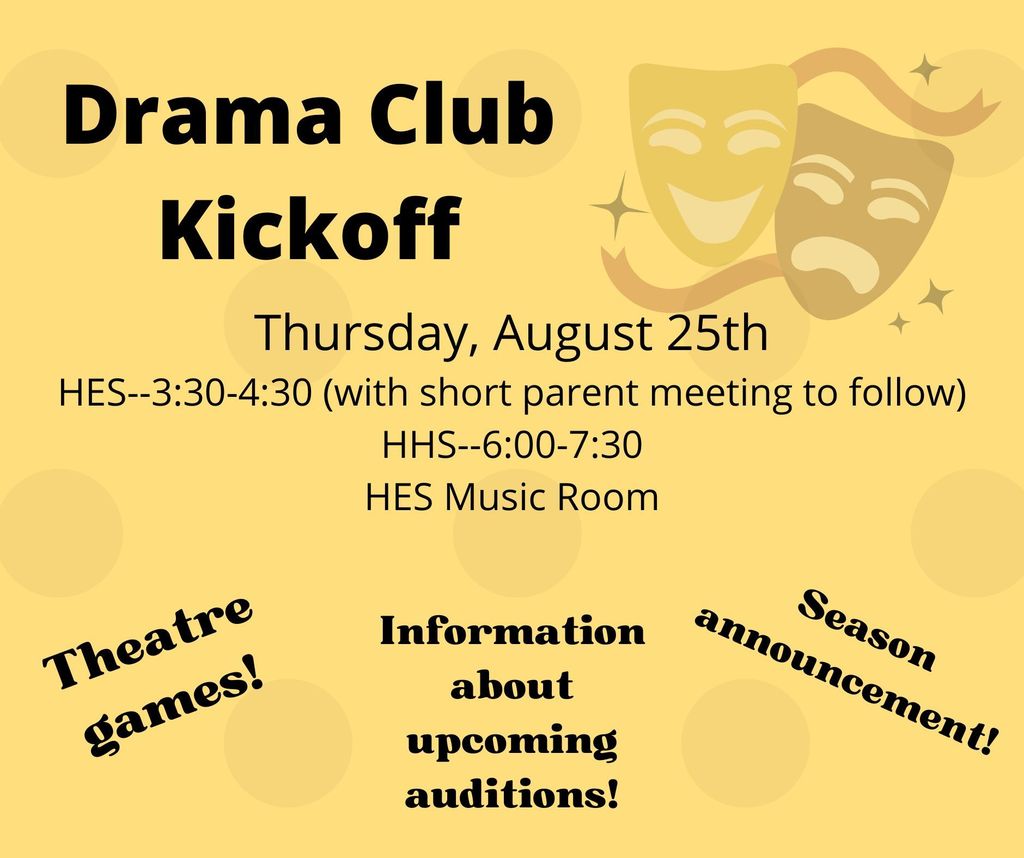 Please have your student(s) start getting their assigned Chromebook fully charged for the first day of school next Monday, August 22nd.

The LCC1 Board of Education will conduct the annual Tax Rate Hearing meeting at 5:30pm in the Boardroom on Wednesday 8-17-22. The regular monthly meeting will follow the tax rate hearing. The full tax rate hearing agenda can be viewed here:
https://bit.ly/3SUAqw4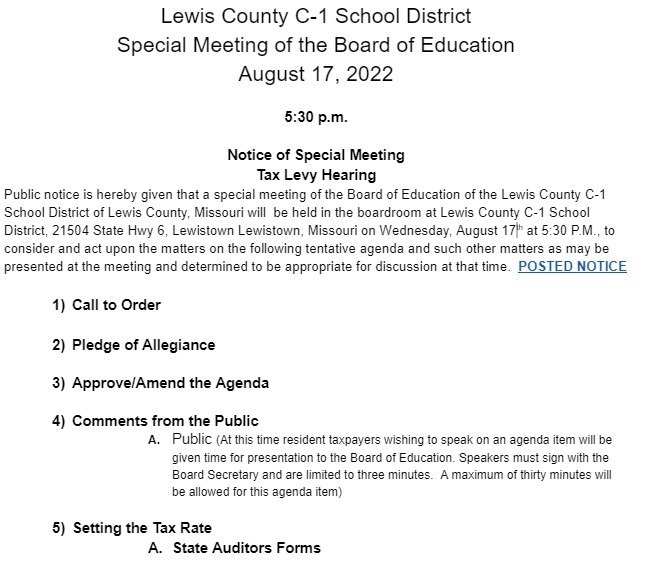 The LCC1 Board of Education will conduct their Regular August Monthly meeting immediately following the Tax Rate Hearing(5:30pm) on Wednesday 8-17-22. Open Session of the regular meeting is expected to start at 6:15pm. See the full agenda here:
https://bit.ly/3Cbmvfh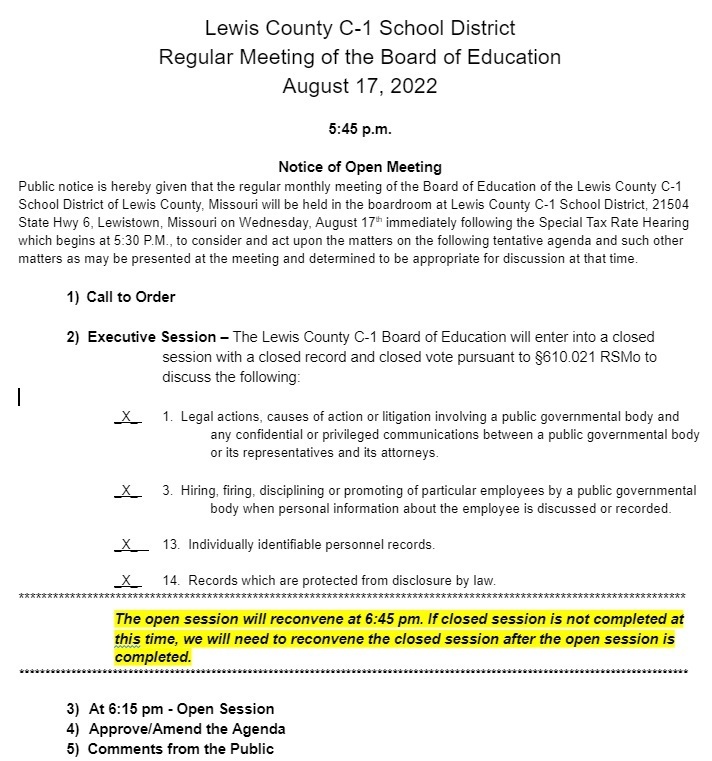 There will be a COVID Committee meeting tonight at 6pm in the HS Commons to discuss the district's Safe Return To School Plan, current COVID protocols and whether any changes should be made for the start of the school year. The agenda can be viewed here:
https://bit.ly/3AmUiki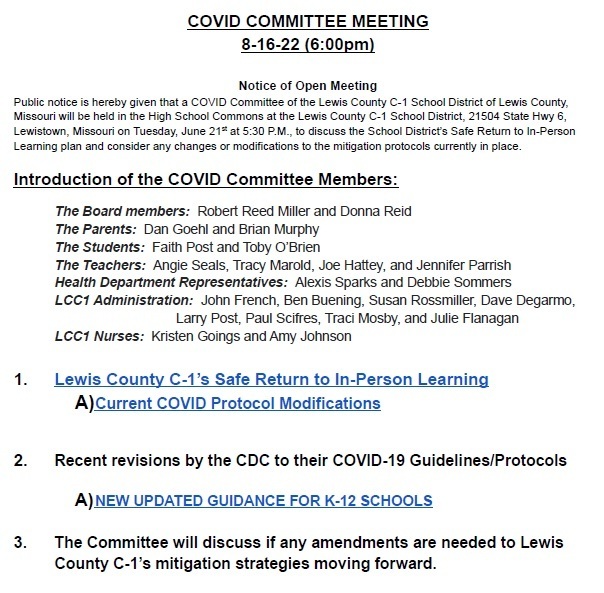 JH Football Practice begins Mon. 8/15. Practice will be from 2:30-5:30 and begin at the HS Gym to pass out equipment. Players must have insurance info and physicals turned in to practice. Players must participate in all 14 practices to participate in the first game. Practice will end at the HHS Football Field. Players need to bring water with them to practice.

Hey Cougar Nation, Many of you are aware that the federally funded grant for free meals has expired. LCC-1 will return to regular priced meals for the 22-23 school year. Families interested in free or reduced meals may find the application at
www.lewis.k12.mo.us
or at each school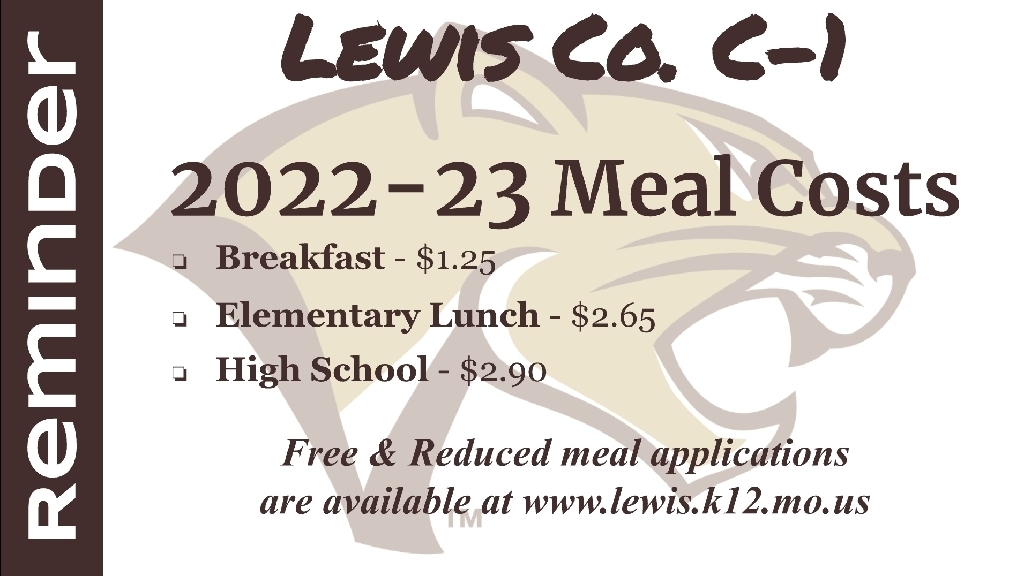 Welcoming in the 2022-2023 school year with Cross Country practice here at HHS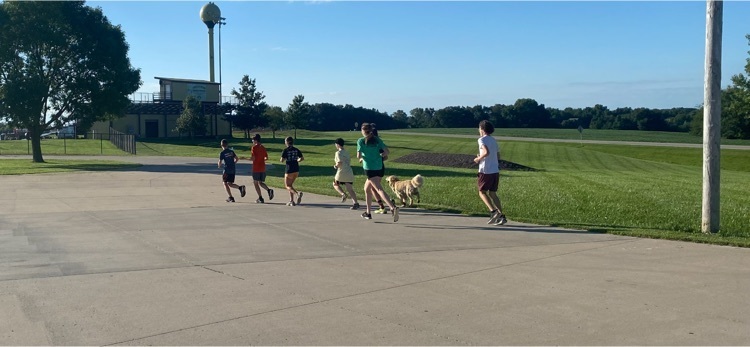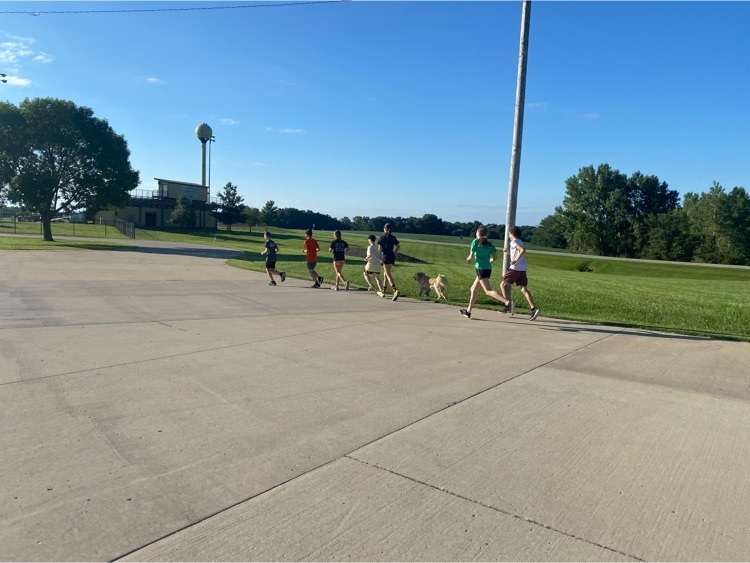 Highland JH softball practice begins Monday Aug. 15. Players will meet in the commons to start and turn in all paperwork. . Players must have a physical and proof of insurance on file. Practice time is 4-6 on Aug. 15,16, & 17 and 5:30-7:30 on Thurs Aug 18. Fri practice is TBA. Players need to bring proper equipment and a water bottle. Please contact Coach Niemann at
mniemann@lewis.k12.mo.us
with any questions.

The Highland Athletic Boosters will be having a concession stand cleaning day/meeting this Wednesday, 8/10 @ 5:30 pm. We will meet at the football concession stand. Come join us and help support our cougars during the 2022-2023 school year!!

The 7th grade student assigned Chromebooks will be available for pickup during registration on Tuesday, August 9th, 1-7p and Wednesday, August 10th, 9a-2p. The signed Chromebook/Insurance Agreement form must be turned in prior to receiving the Chromebook.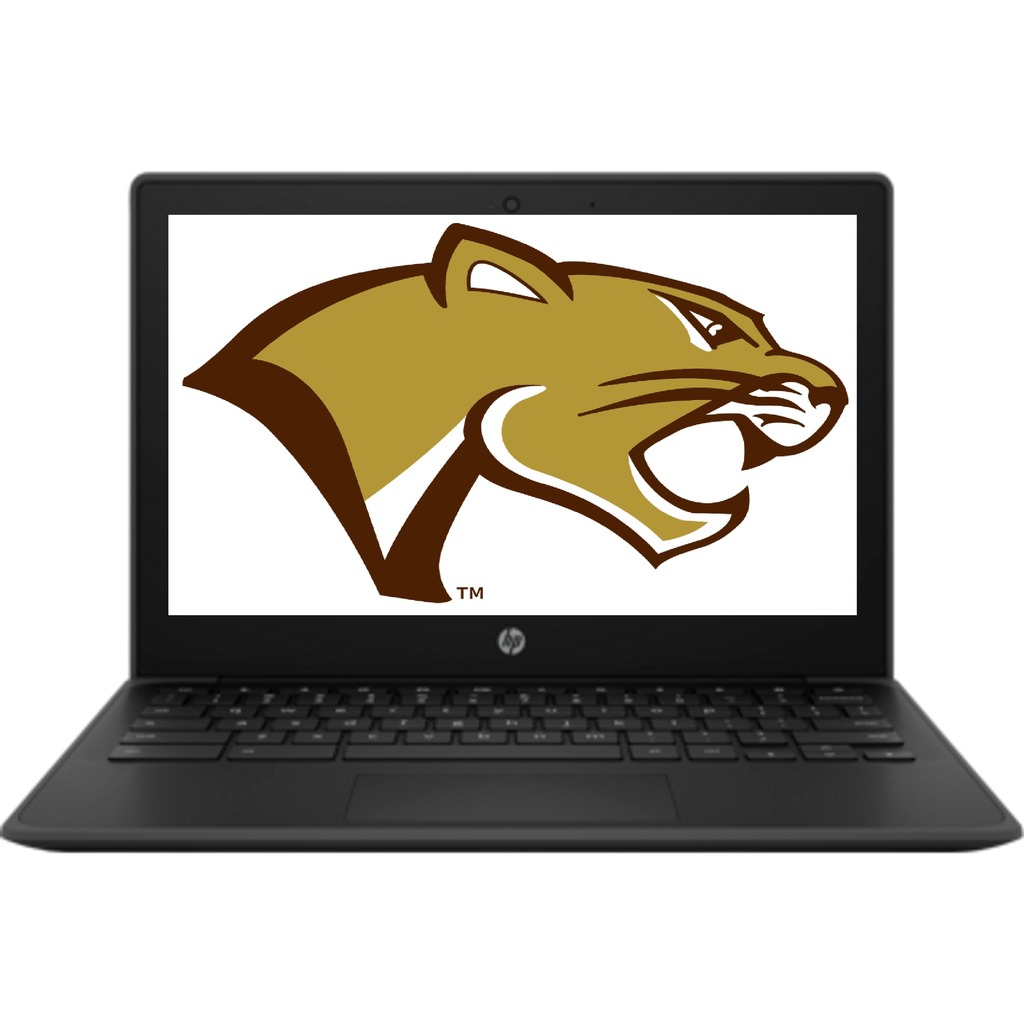 ***IMPORTANT*** Registration Information Meet the Teacher Night 7th & 9th Grade Orientation #GoCougars #CougarPride#CougarNation

***IMPORTANT*** Registration Information Meet the Teacher Night 7th & 9th Grade Orientation #GoCougars #CougarPride#CougarNation

Mark your calendars! 🗓 We are gearing up for another AMAZING year of Highland drama and August calendars are filling up fast! If you (or someone you know) is interested in finding out what Drama Club is all about, our kickoff will be on THURSDAY, AUGUST 25th! Our elementary musical will be open to 3rd-8th grade and their kickoff session will be from 3:30-4:30 with a quick parent/guardian informational meeting to follow. Paperwork and more information will be available in the HES front lobby during Meet The Teacher! High school will follow from 6:00-7:00! We are SO EXCITED to get started! If you have any questions, feel free to contact Ms. Carmody at
mcarmody@lewis.k12.mo.us
! #cougarsonstage #stepintothespotlight