Correction: Highland will be continuing to provide a District-Provided Virtual Learning Option during 2nd semester of 2021-22. This option is available for students who demonstrated success (completed & passed all coursework) during first semester while in Virtual or for students who were "in person" learning during first semester, but now wish to switch to virtual. In order to make this designation, Parents must complete the SURVEY (
https://bit.ly/3ljkcgR
Link to Survey) and submit a signed CONSENT FORM (
https://bit.ly/31eaxBp
Link to consent form) by Wednesday, December 15, 2021. **Also, electing to be Virtual or In-Person is a semester long commitment. Please contact your attendance center/counselor tomorrow if you have questions.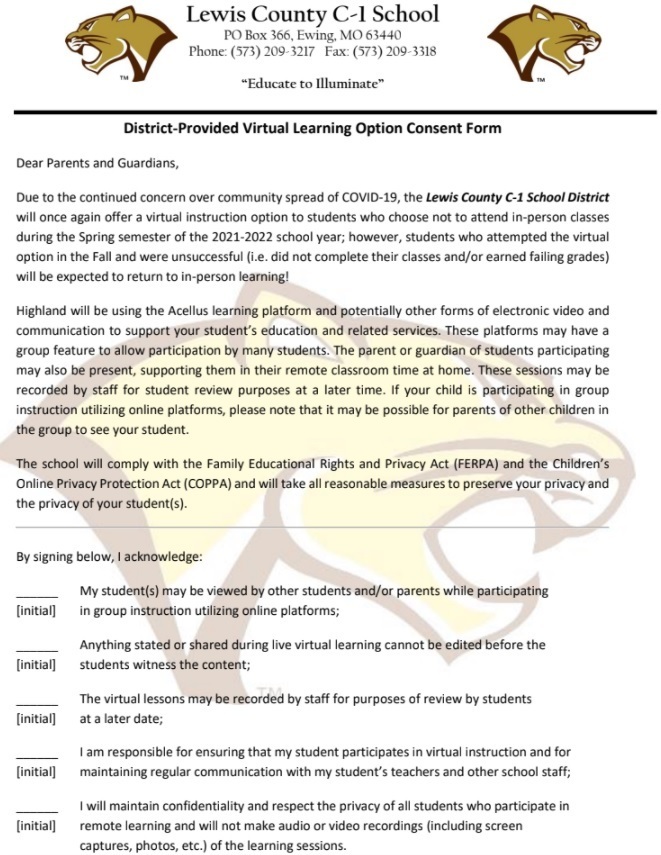 JH Lady Cougars with an opening round win against Canton in the Mark Twain Tournament.

HHS was informed of 2 COVID-19 positive staff members today. It is imperative that everyone continue to monitor daily for signs/symptoms of COVID and to stay home if experiencing any of those signs/symptoms.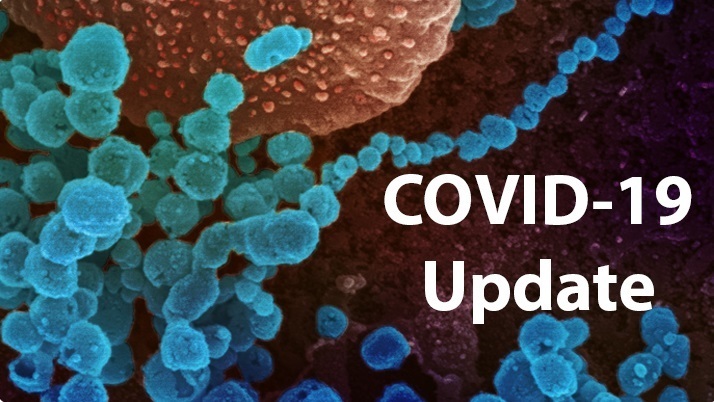 Highland Elementary first and second graders will present their VERY FIRST music program on Tuesday, December 7th* at 6:30 p.m. in the HES gym! We are so excited to kick off the holiday season with such talented singers! 1st and 2nd grade parents--a note was sent home before Thanksgiving with more detailed information. This note is also posted in your student's music Google Classroom! *If needed, the snow makeup date for this program is Thursday, December 9th--same time, same place.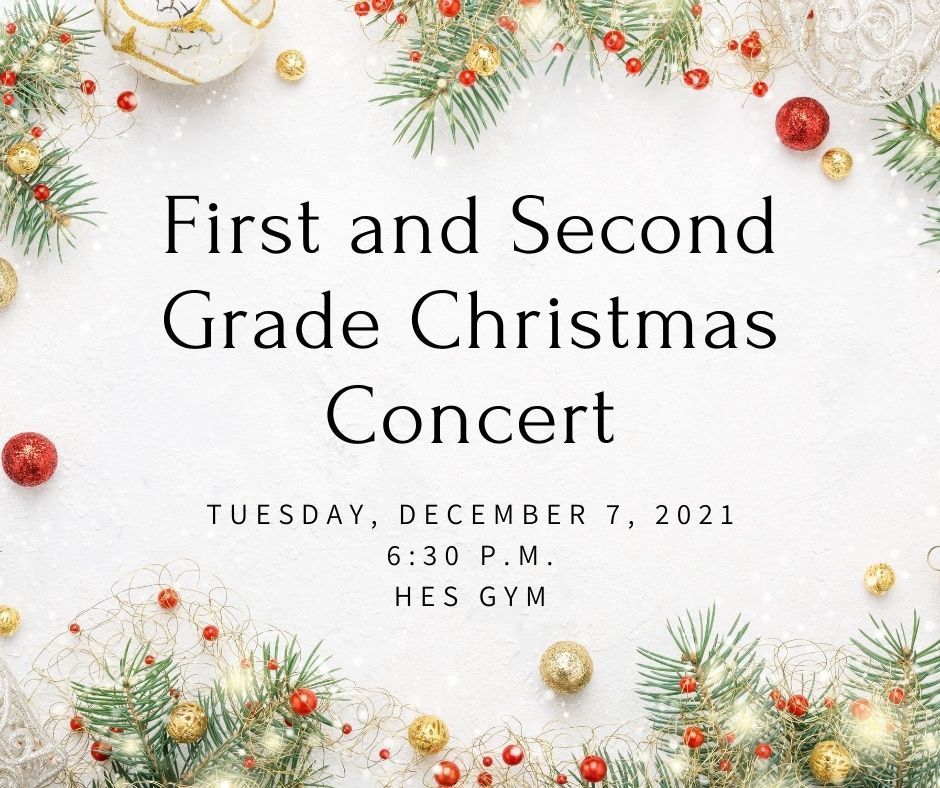 Due to low player numbers at Louisiana the JV Basketball games scheduled for Tuesday 11/30 at Louisiana have been temporarily postponed and a reschedule date is pending.
Two more wins for Lady Cougars 7th and 8th grade teams against Kirksville on Tuesday.
JH Lady Cougars with 2 wins over Clark County Monday night, take on the Kirksville Tigers on Tuesday. #GoCougars
Highland FBLA attended the National Fall Leadership Conference in Milwaukee November 19-20. Students attended hands-on, interactive sessions, saw some sites in the city and enjoyed meeting new people.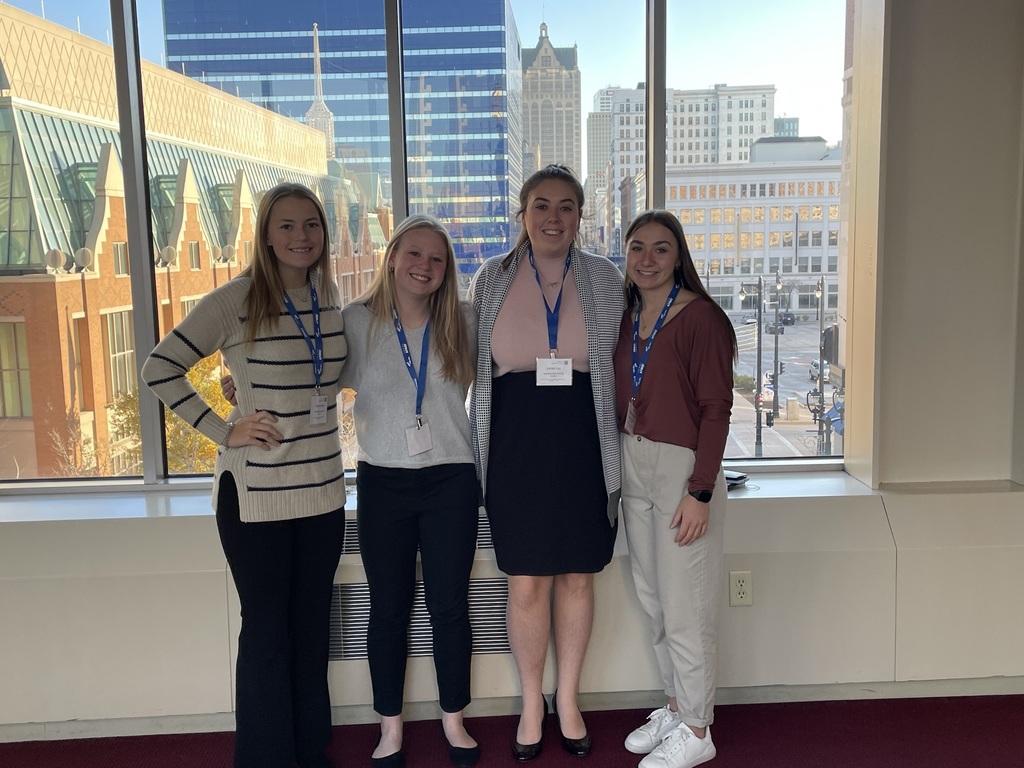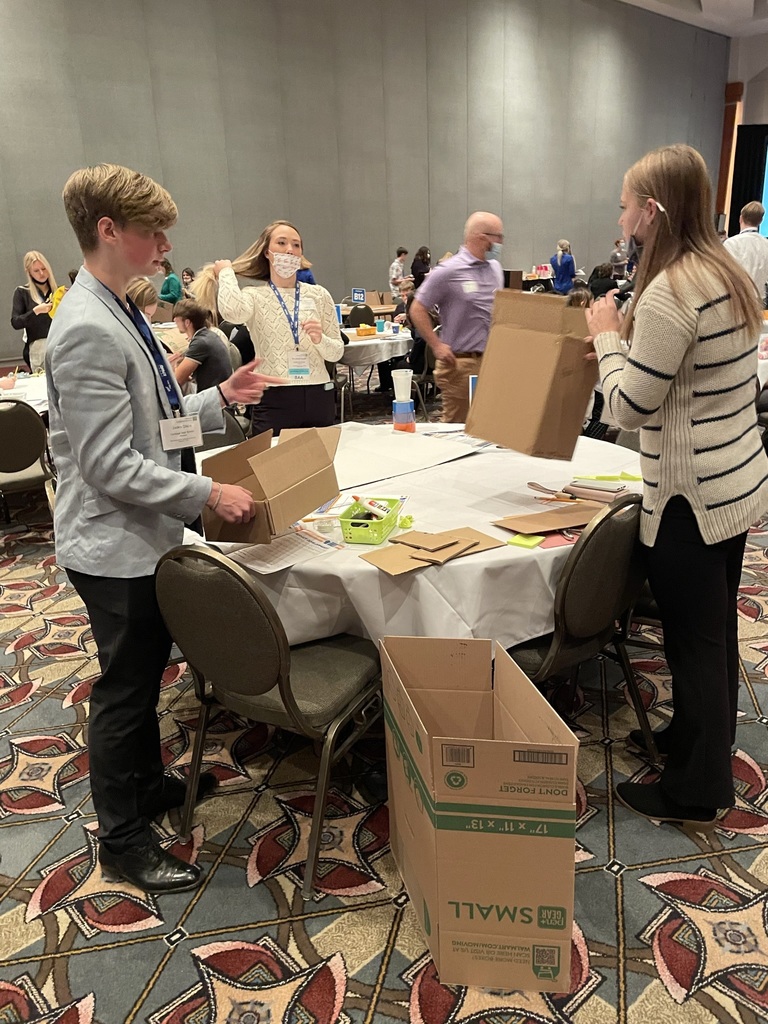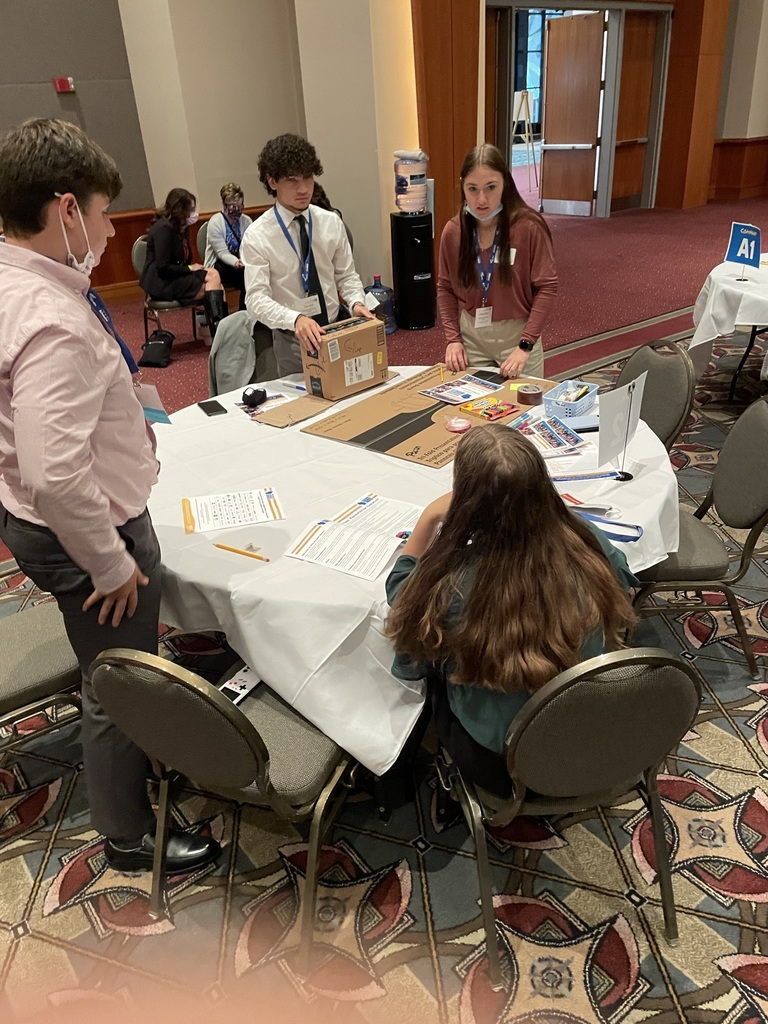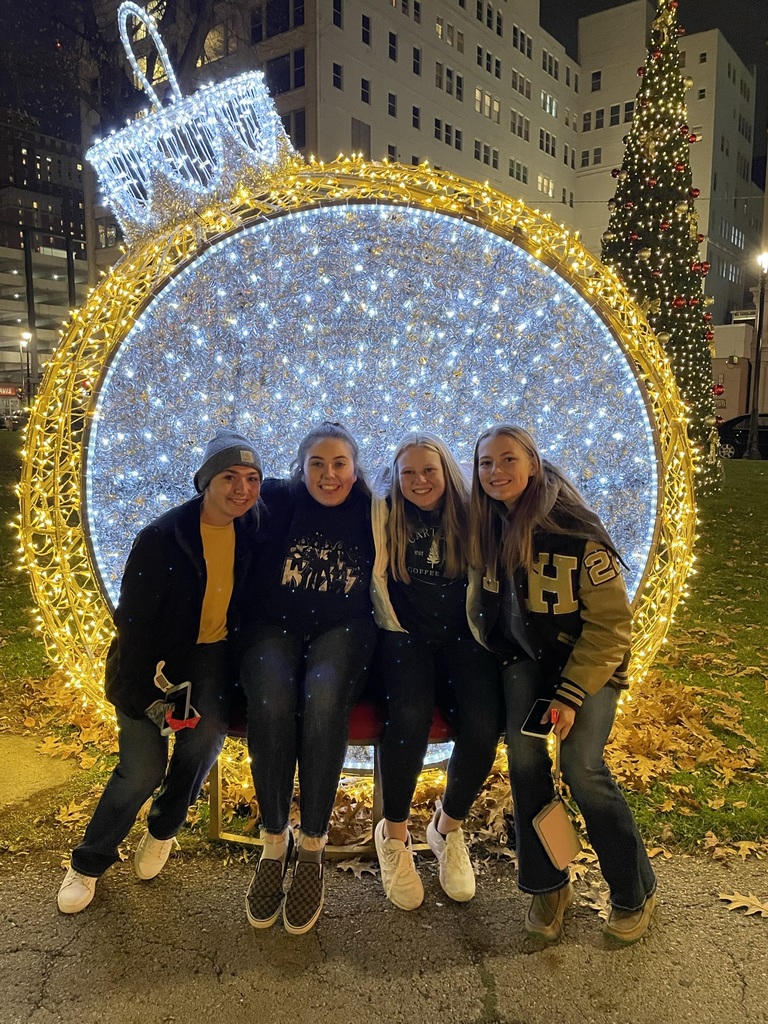 LCC1 learned of a positive staff member at each building and 3 new COVID positive students today: grades are Pre-K, K, & 3rd. The Pre-K student has possible contact days of 11/16, 11/18, &11/22 (Rode Pre-K bus to school and bus 21 home on these dates). The K student has possible contact days of 11/22 & 11/23 (Rode Bus 16 in the AM both days & PM on 22nd only). The 3rd grader has Contact dates of 11/16, 11/19 & 11/22 (Rode Bus 21 am/pm on each day). Please monitor daily for symptoms & stay/keep home if experiencing sickness.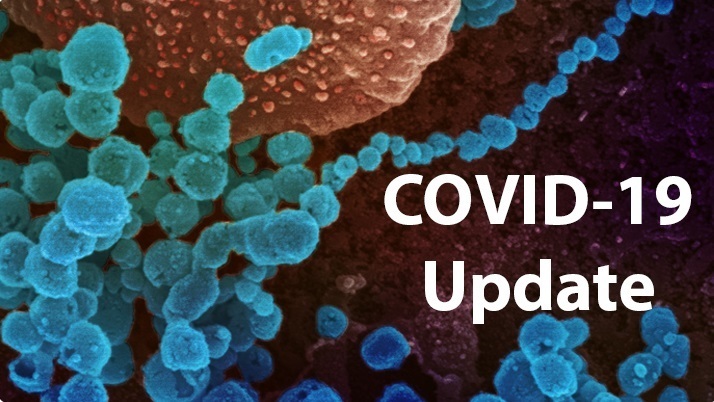 Congratulations to Quinton Miller for winning a flash fiction writing contest. Quinton will work with author Stephen Kozan over the next year and have his book published. We can't wait to read the full book!!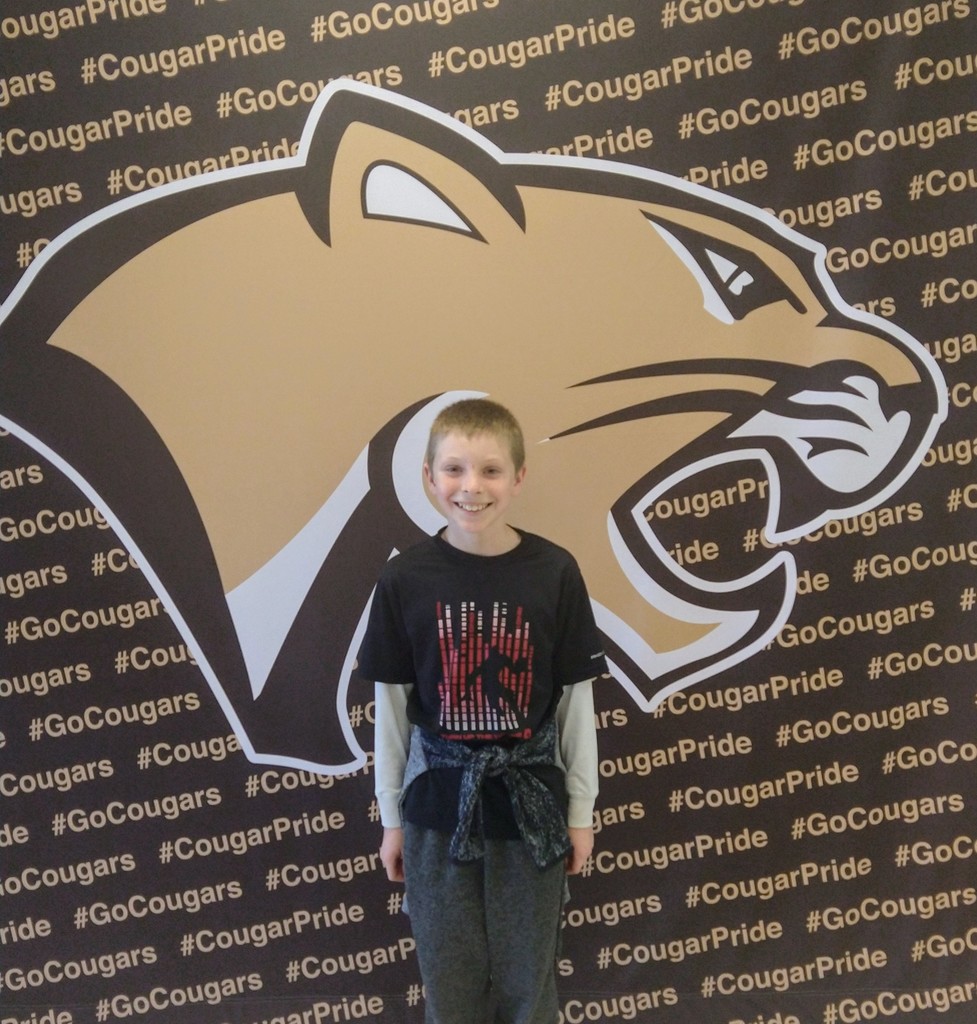 LCC1 has a short meeting scheduled for this evening (11/23) with closed session starting at 5:30pm and open session to start at 5:40pm. The full agenda can be viewed here:
https://bit.ly/3nLUe7g
.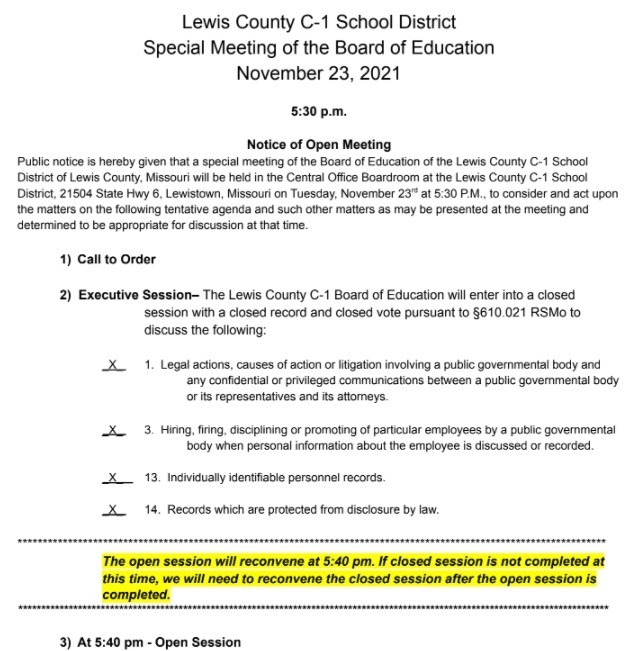 Reminder that JH GIRLS basketball will play at Kirksville tonight 11/23/21. 7th grade at 5:00pm with 8th grade to follow. address of the Kirksville MS Gym is 1515 South Cottage Grove Kirksville, MO 63501. GO COUGARS!!

Pursuant to Section 161.1050 of the Revised Statutes of Missouri, LCC1 is providing parents with the Missouri Department of Elementary and Secondary Education (DESE) website link:
https://bit.ly/30Kt08A
, which explains the "Trauma-Informed Schools Initiative."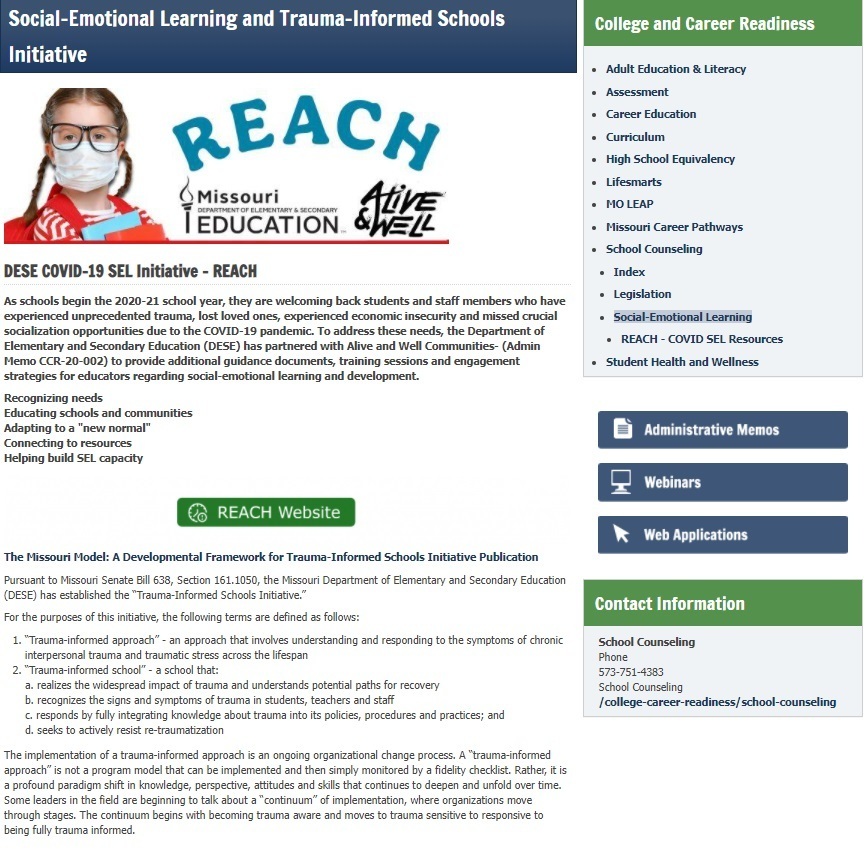 Third graders are starting to build different types of houses that Native Americans lived in!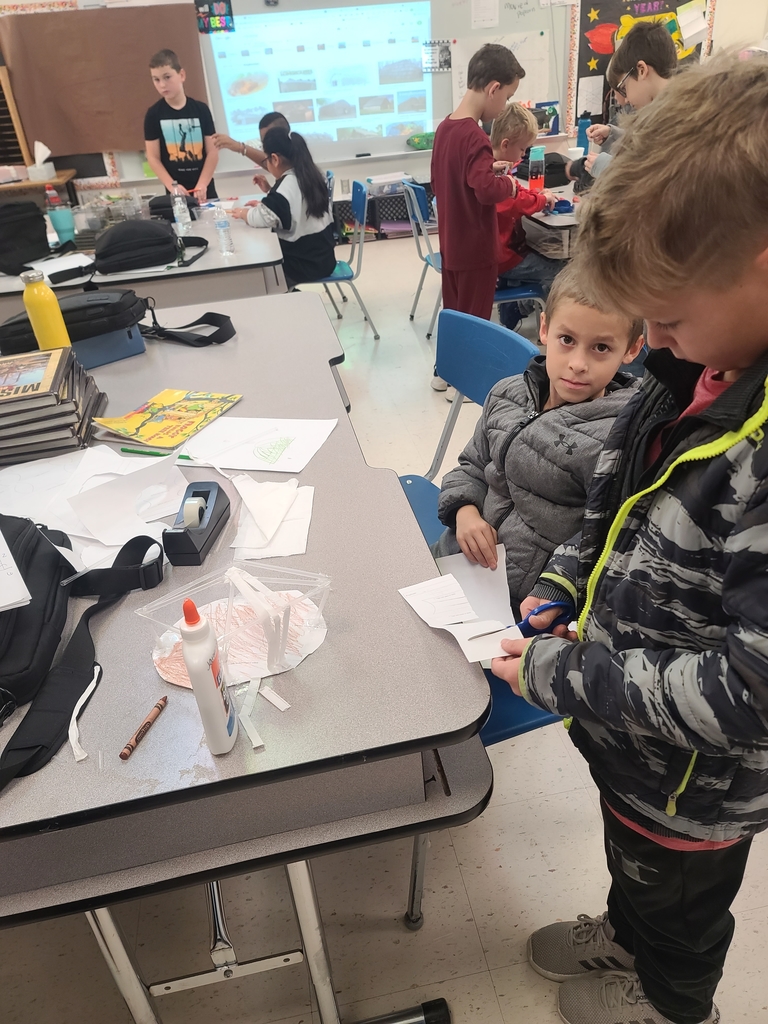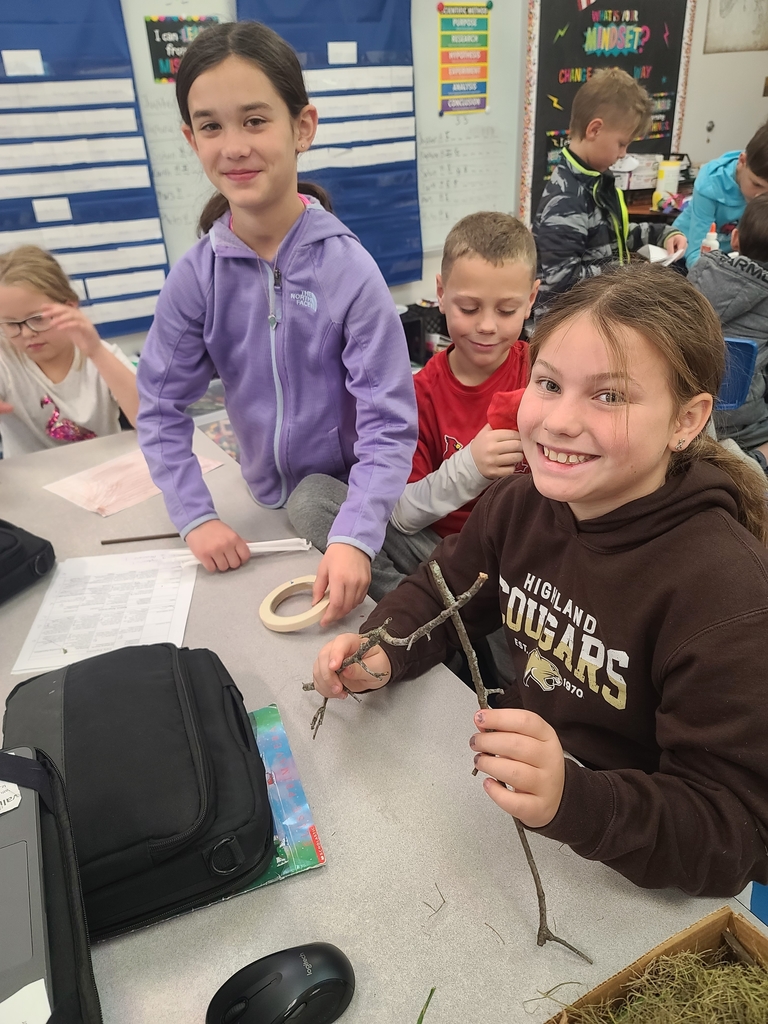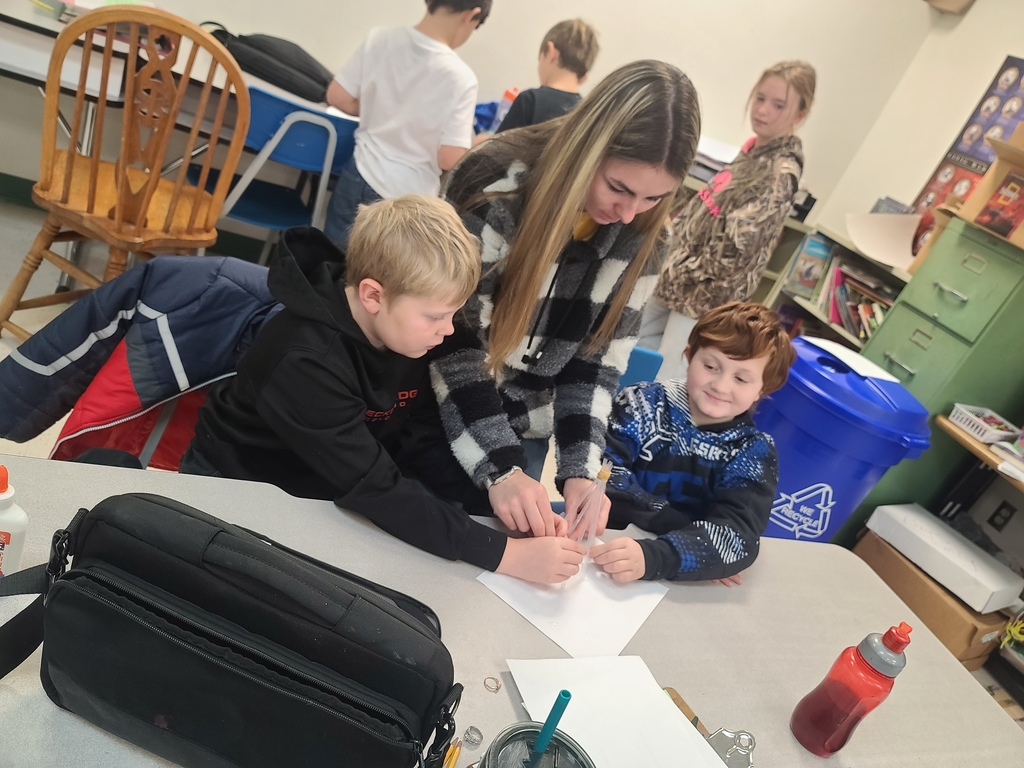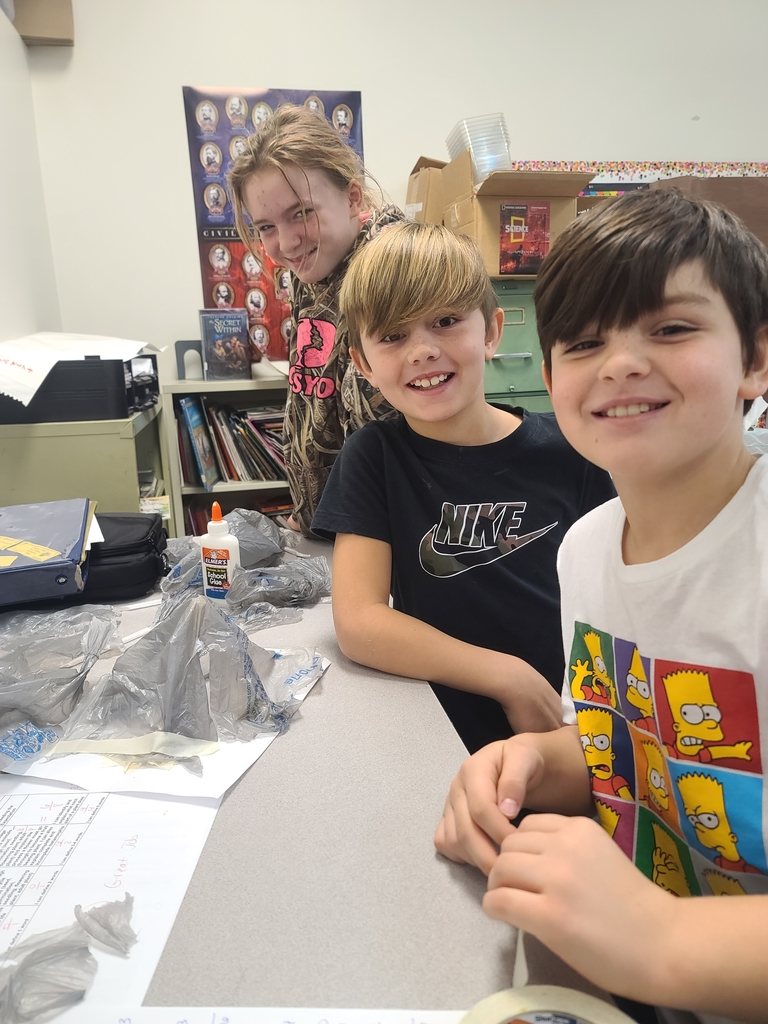 Just a reminder about tonight's (Monday 11/22) JH Basketball games vs. Clark Co. JH girl's will be at Clark Co 7th grade at 6pm with 8th grade to follow. JH Boy's will play at Highland 7th grade starting at 6pm 8th to follow.

Congratulations to the 15!!! Highland students who auditioned and were selected as All Conference Band Members!!!
The highland competition squad competed in the UCA missouri regionals today and brought home first place!! Way to go girls! 🤍🤎💛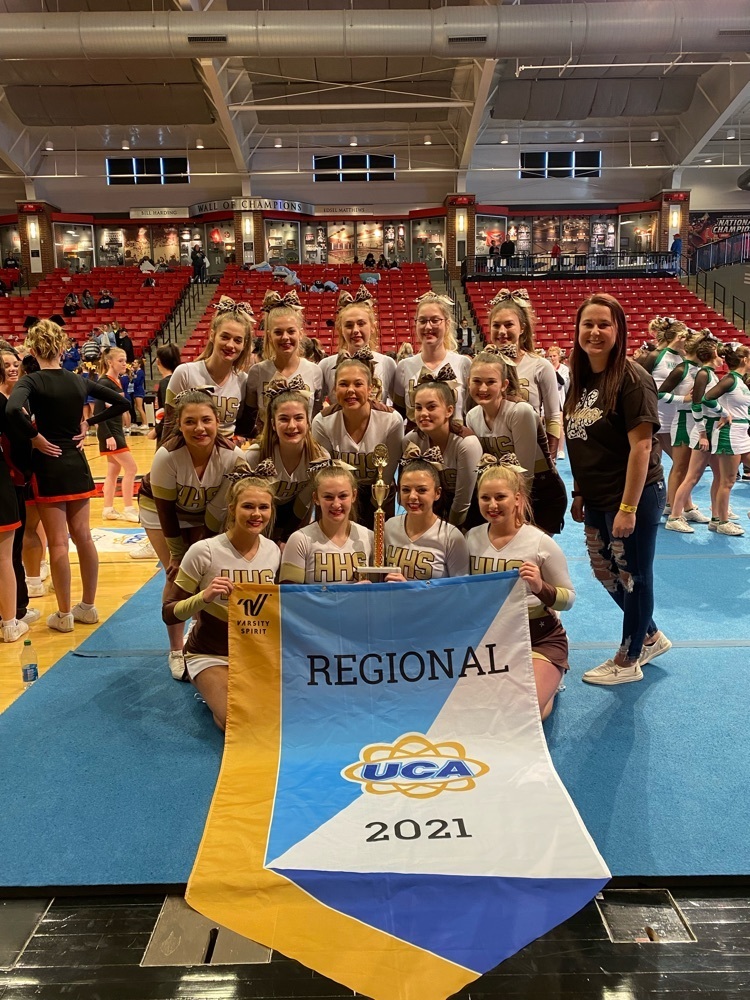 Two nights of Championships for JH Lady Cougars! First place in the Highland Tournament Thursday and first place in the Clark Co Tournament Friday night! Both teams are a combined 10-1 half way through the season!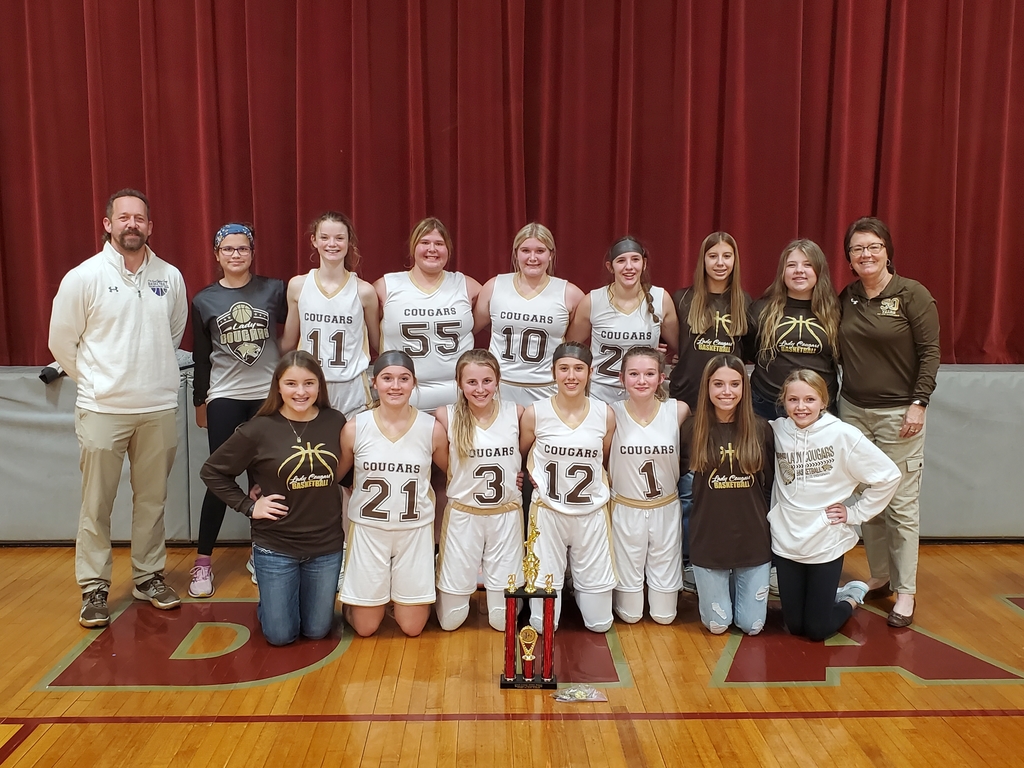 On Wednesday, FBLA students wore purple in recognition of Prematurity Awareness Day.

Do you know a high school student who belongs on our stage? Auditions for HHS Drama Club's spring musical are December 13th and December 15th! Don't miss out on the opportunity to be part of this adorable (and HILARIOUS!) show! 🐸 #cougarsonstage #AYearWithFrogAndToad